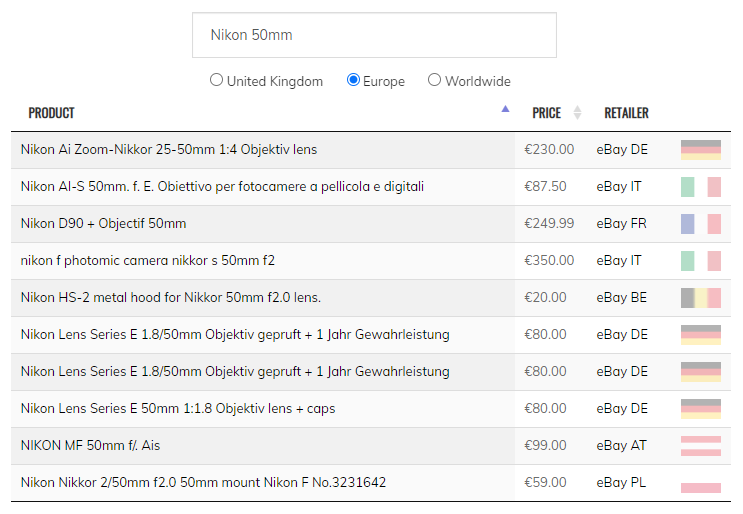 Good news for anyone in Europe, or those in the UK searching for vintage camera equipment.
Usedlens.co.uk now retrieves eBay shipping information, so when you do a 'Europe' or 'Worldwide' search, they will be included in the results.
After jumping through various hoops, eBay have provided an upgrade from 500 to 20,000 API calls per day. 500 was just enough to import the used camera and used lens data from the following eBay sites.
Austria, Belgium, Switzerland, Germany, Spain, France, Ireland, Italy, Netherlands, Poland, United Kingdom, United States
20,000 API calls lets me retrieve the shipping locations for each product. Now, when you search 'Europe' or 'Worldwide' it will include results from eBay sellers which will ship to your country.