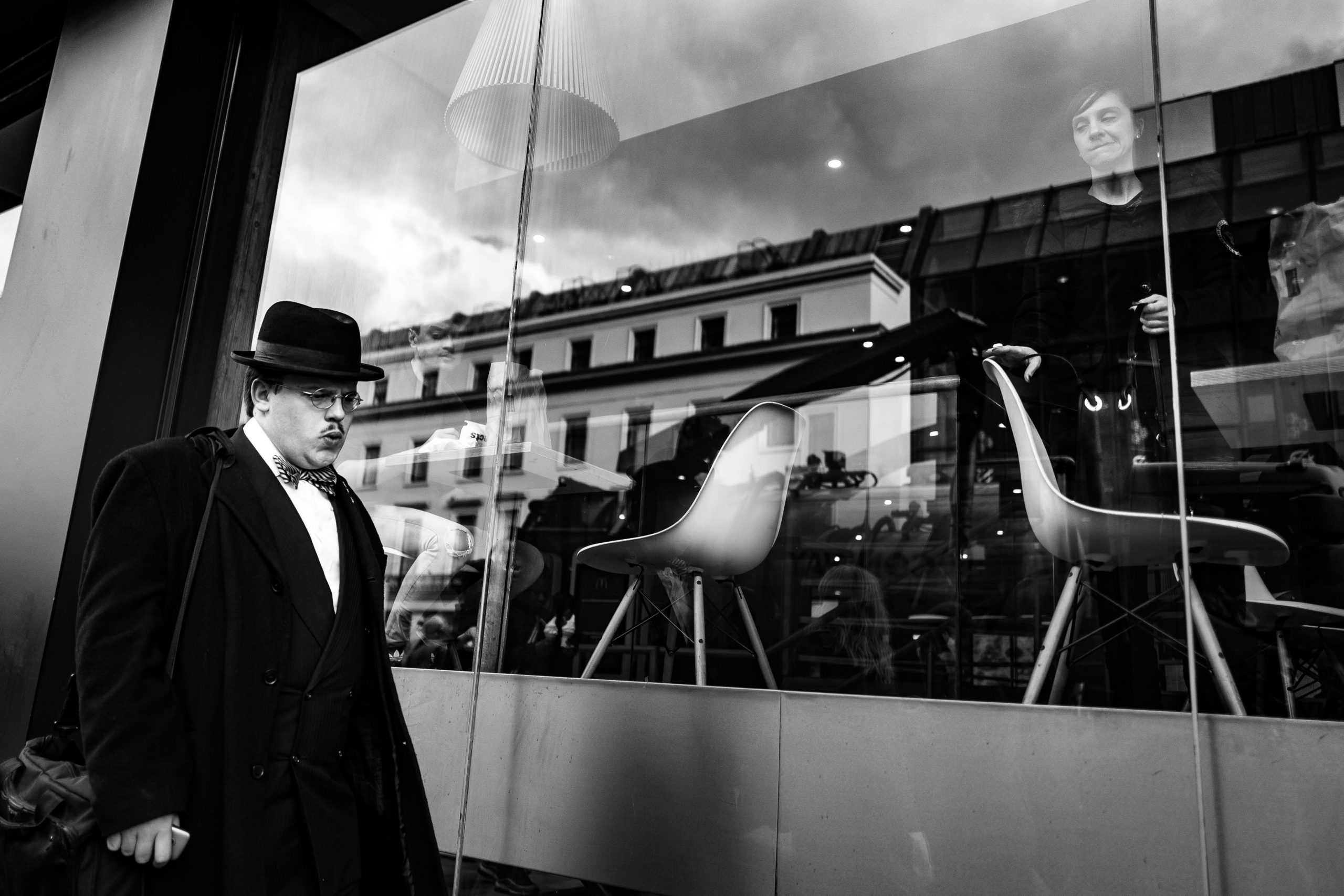 I'm going to commandeer this blog for more frequent personal posting, talk about the cameras I have, the cameras I want and the photography I do.
What I'm currently shooting
Sony A9
In 2018 I started my career as a full-time photographer. I photograph events such as sports, theatre, music concerts and weddings and I needed a pair of cameras to handle it all. The Sony A9 was suggested a few times, but it took a lot of convincing and research to come to the same conclusion.
There was one event each year, a high school fashion show, it was important to capture a good photo of every model on the catwalk. I needed a camera with a great buffer, as well as autofocus, to make this happen which is why I look at Canon 1DX, Nikon D5 and the Sony A9. I watched videos of auto-focus comparisons and was amazed by what the Sony A9 could do. Even better it could do it all silently, which has been ideal for concerto competitions and beneficial for weddings.
The first time I shot an event with the Sony A9 pair, with silent / eye tracking / flipped LCD – I was a gleeful ninja.
All this said, no matter how enthused I am about these cameras for work, I struggle to want to shoot them for pleasure.
My Sony Lenses
I wish I could feel a bit more excited about these lenses, maybe then I would feel less the need to spend thousands on Leica and Hasselblad.
Hasselblad X907 + CFV II 50C
I had the X1D, X1D 2 cameras and then more recently sold the former to buy the X907 + CFV II 50C – they all have the same sensor, but the X1D 2 had quality of life and speed improvements, the X907 is a different form factor with flip screen.
When looking a digital medium format cameras, it started with a comparison to the likes of what was probably the Sony A7R III. Here's a similar comparison by Steve Huff on the Hasselblad X1D II vs the Sony A7R IV. What I'm looking at is the tonality and contrast, the full frame sensor gives a much more contrasted image and you cannot go backwards from that to what the medium format has to offer. Look at her skin and all the detail in the white fabrics.
Digital medium format files spoil you when it comes to editing, the dynamic range providing so much flexibility in the shadows and highlights which can be pushed and pulled without deteriorating the image quality. I often added some 'film preset' base when editing, but the Hasselblad colours are just spot on to start with.
I also can't go without mentioning ISO 3200, oh how clean and sharp it still looks.
The camera is far slower than the Sony A9, the AF, the frames per second, but perhaps because of this I find it a more enjoyable camera to use.
Used Hasselblad X1D | Used Hasselblad X907
My Hasselblad Lenses
Hasselblad XCD 80mm 1.9

It took 5 months to receive this from ordering, what I consider a dream lens – amazing sharpness at f1.9

Hasselblad XCD 45mm 4.0

As I got the X907 + CFV II 50c, it seemed only right to get the 45mm 4.0 'pancake' lens to make the most of the small form factor.

Hasselblad XCD 135mm 2.8 + 1.7x TC

4 months into my 5 month wait for the 80mm, I bought the 135 so I could start taking portraits already.
Leica Q2
I don't actually own one right now, but the Leica Q2 is my favourite street photography camera. It is a fixed lens full-frame camera with a 28mm 1.7 lens and 47MP sensor.
Here are a few of it's great qualities!
great image quality
relatively small, unobtrusive body
quiet leaf shutter
quick to change aperture/shutter dials
in-body stabilisation
in-camera cropping frames for 35/50/75 (I can argue why these are really useful)
fast-autofocus, even though contrast detection works well in low light
great manual focus option with zone-focussing gauge
I sold it because I wanted better high ISO handling – and I was considering the M10 Monochrom. But Covid happened, and now I have neither. It's possible I'm looking for a unicorn, and the Leica Q2 was the best camera for me and perhaps I'll come back again..
What I'm currently looking at
Sony A9 III
With my professional work I still push the Sony A9 to it's limits
Indoor music concerts – 200mm @ f2.8 1/125th ISO 6400 – can't go higher ISO as too much noise, can't go lower shutter because I get too many blurred images and can't go faster than f2.8 as I lose the zoom.
Outdoor sports – when the light is getting low the 100-400 can get a little grainy, and if you need to crop – even worse.
So what I'm saying is low noise high ISO would be great!
I wonder if anything could be done to make me want to use the camera outside of work, part of it may be the lenses don't have the micro contrast I have found elsewhere. I wonder whether the Zeiss Batis lenses would have offered anything more appealing.
Fingers crossed for an announcement today.
Sony RX1R III
I had the RX1R a while ago, it had poor battery life and the autofocus was slow and manual focus annoying. The Leica Q came shortly after, and I never gave the Rx1R II much consideration. However I love the concept and keen to see if there are any more releases and what technical marvels they might showcase – curved sensor?
Amazing you can get the original RX1R for about £650 now.
Leica Q2 Monochrom & Leica M10 Monochrom
The Leica M10 Monochrom has the edge on low light noise handling, but the Q2 Monochrom has AF and in body stabalisation. The M10 Monochrom package would be considerably more expensive once you factor in the cost of a lens, but I could get a pancake 28mm.
Used Leica Q2 Monochrom | Used Leica M10 Monochrom
Leica M11
Rumour is that the M11 will have in body stabilisation, but I have the Hasselblad, but if I had the M10M I could share lenses between bodies, but ..but GAS. I really need to spend more time with the Hasselblad outside of the house, I can't wait until I can go back into London again (covid).