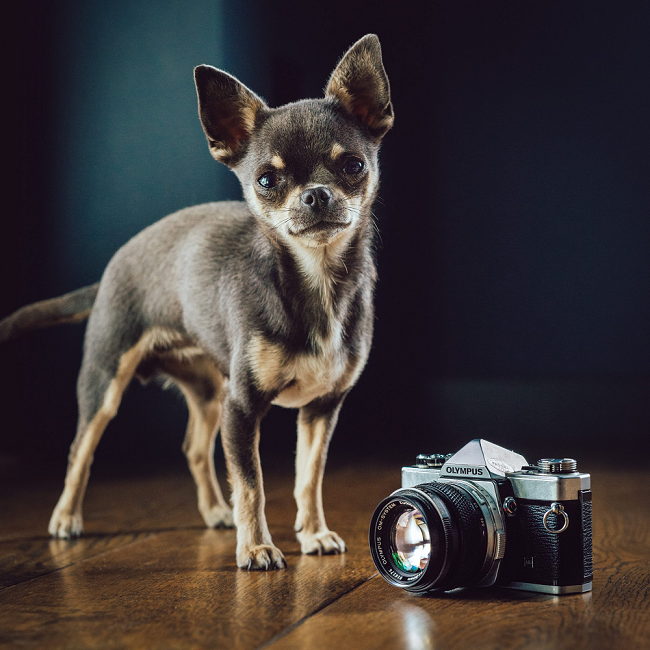 I'm Dan, and usedlens.co.uk is a product of the the Covid-19 pandemic.
When the UK went into lock-down, in March 2020, all my professional photography bookings were cancelled and I was left without purpose. I had a 15 year long career in web development, I applied for jobs but heard nothing. I filled my time with baking, photography of my dogs and exploring the local nature reserves, but still I felt unproductive.
I spent time window shopping for camera lenses that I was in no position to buy, looking at site after site to see what bargains could be had. Searching all these website was time consuming. I'd have ten tabs open, and leave them open overnight so I could refresh the following morning without having to try and remember where to look again. If only I could just check one place to get all this information, right?
Usedlens.co.uk became a great opportunity to refresh my web development skills and develop a tool I knew could be useful to many. It all started with Leica. I imported product data from the usual suspects Red Dot Cameras, Leica Manchester, Richard Caplan etc. I shared the website with my wife, she just asked "Can you make it look pretty?" I made it pretty. I then shared the site with other Leica enthusiasts where it was well received, but the question was raised, "What about other brands?"
It would be a lot of work. But I had time.
I received huge support from the members at https://www.talkphotography.co.uk/ who gave feedback and cheered me along the way. Categorisation was and still is a huge headache. At first I tried to sort lenses by mount, but retailer information wasn't consistent enough. Now categorisation is by brand with an option to filter between camera or lens, though this is not as straightforward as one would hope.
Fast forward to today, there are over 60 retailers on the site and more are still being added. These months of hard-work have given me a great sense of achievement and productivity in a time that could otherwise have easily been wasted.
I made usedlens.co.uk for all UK photographers and it brings me joy to know that people find it useful.
I hope in time you find this site and wonder how you did without it.